Dưới đây là thư cảm ơn và tường trình lại công trình xây cất trường học tại Nepal – Kathmandu do quý Thầy Thích Thiện Tâm và Thích Phước Tấn đã thay mặt Giáo Hội tài trợ giúp xây dựng trường sau tai nạn núi lửa.
We are very glad to inform you that we completed our School reconstruction project. (SHREE SANJIVANI LOWER SECONDARY BUILDING RECONSTRUCTION PROJECT) We are very grateful to you (The United Vietnamese Buddhist Congregation of Australia – New Zealand) to provide precious financial support. Now, classes are shifted in new building.
We are planning to hand over recently reconstruction building to school management committee. We are very much hopeful that your (Representative) presence on this occasion is highly appreciated.
Now, in Nepal its running monsoon. It's going on till august. So, could you please mange time in month of September or October? Please let me know.
I will send you all the cost expenses detail with financial report in next mail.
Please find attached word file for Project activities.
With regards,
Krishna K. Lama
(Admin Officer)
Namgyal Rinpoche Foundation Nepal
---
Shree Sangivani Lower Secondary School building reconstruction Project
• Project Site: Daduwa Village committee, Patle, Ramechhap District, Nepal. It is almost 140 Kilometer far from capital city of Kathmandu. It lies in very remote place. After three hours road and four hours off-road drive then we can reach there. But not possible in monsoon season.
• Project Sector : Education
• Objective of Project : Reconstruction School Building
• Target group : More than 250 students who are studying in the school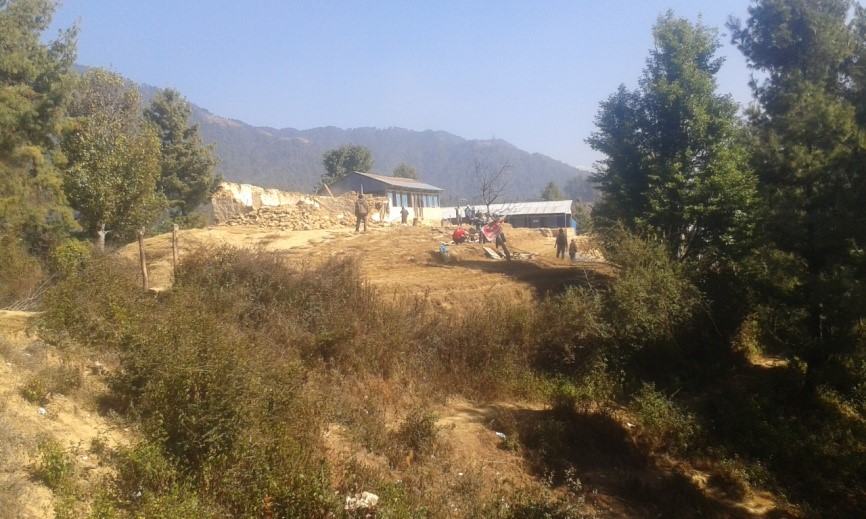 Badly damaged School Building by earthquake in April 25, 26 and May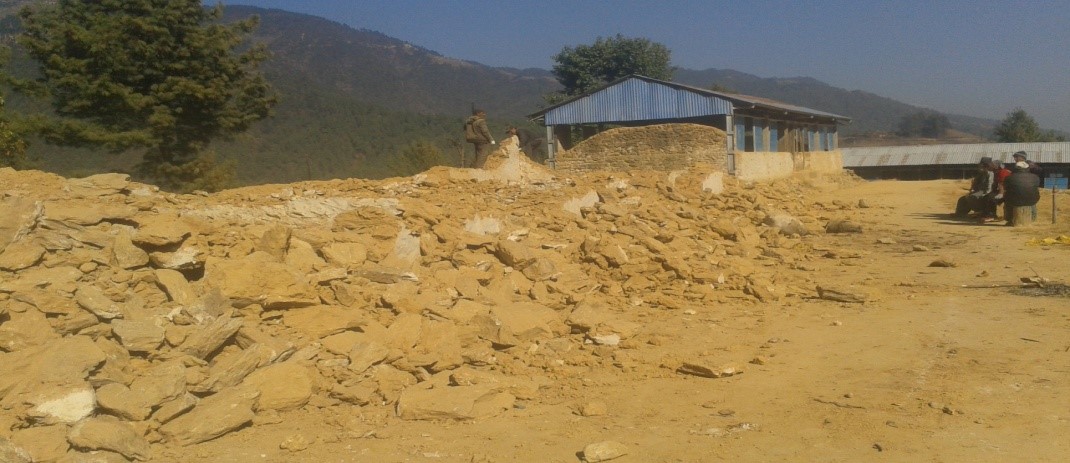 Damaging old building for reconstruction

Wall work for sloppy land

Excavator leveling the ground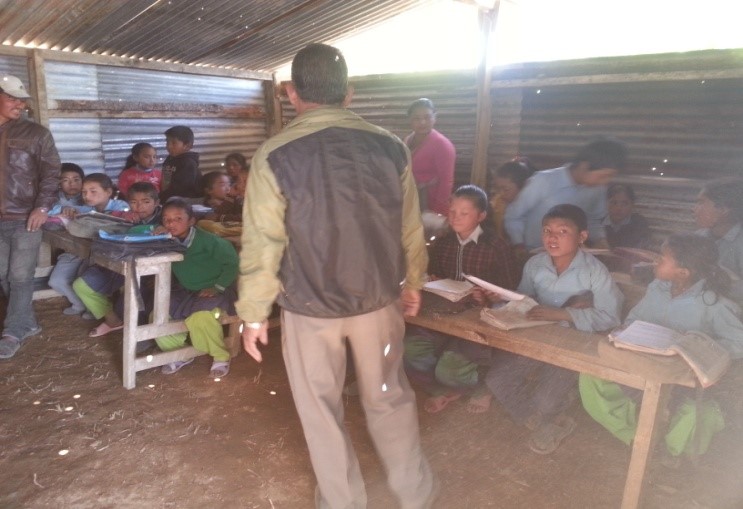 Taking class in temporary tent

Work in progress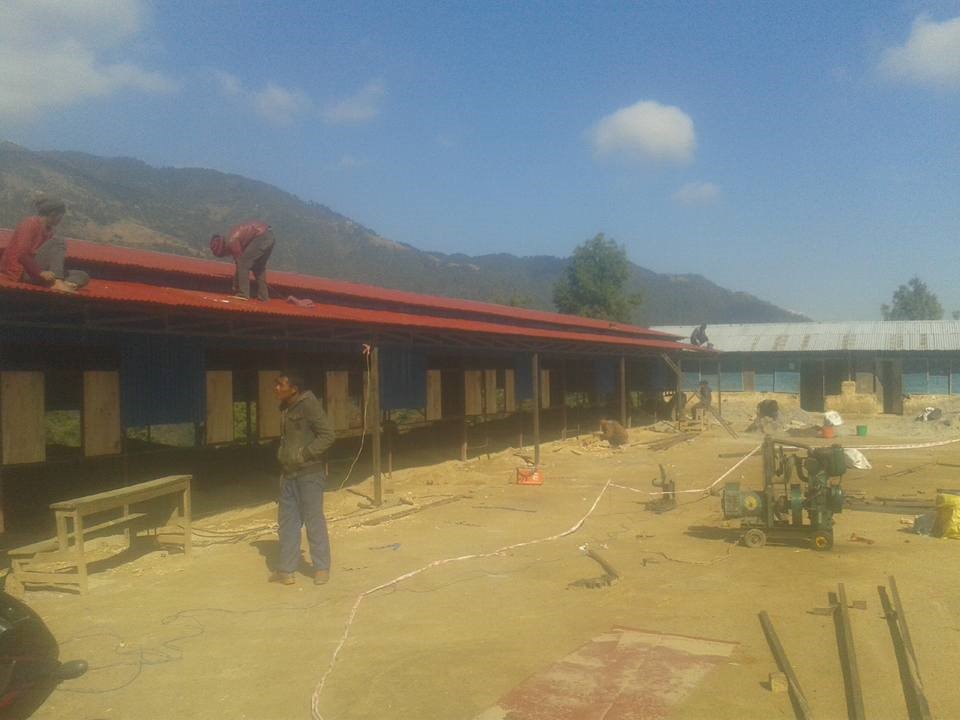 Completed reconstruction School building